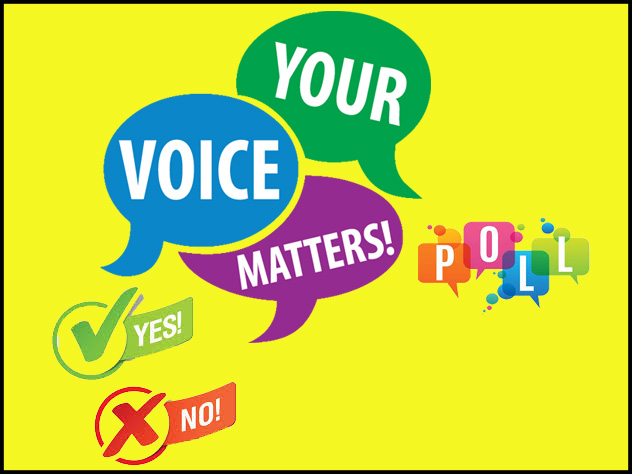 Vote Now
Are we wrong to be REALLY ANGRY ABOUT THE Kashmir Pulwama attack which killed 40+ Soldiers?
Earlier Polls
Delhi Police has finally charged current and former JNU students - Kanhaiya Kumar former student union president, Umar Khalid and several others on sedition charges for their actions in early 2016, as they were seeking the destruction of our country. Politics are complaining it is unfair to charge students on such serious charges. Who do you agree with?
Delhi Police for the charges made
&nbsp 46%
Some Politicians who want students to not be charged
&nbsp 49%
Will BJP able to make a come back after a Congress win in MP, Rajasthan & Chhattisgarh?
Yes
&nbsp 66%
No
&nbsp 34%
Kerala Communist government has and is treateing Lakhs and Crores of Sabarimala Lord Ayappa devotees with severe police actions, called them abusive names and the sacred temple has become a war like situation. Should this government be forced to resign?
Yes
&nbsp 50%
No
&nbsp 29%
May be
&nbsp 21%
Is Virat Kohli the best batsman in the world?
Yes
&nbsp 71%
No
&nbsp 29%
Who will be India's next Prime Minister?
Narendra Modi
&nbsp 82%
Rahul Gandhi
&nbsp 7%
Others
&nbsp 11%
Is the magic of Narendra Modi back after winning Karnataka Elections 2018?
Yes
&nbsp 66%
No
&nbsp 22%
Cannot say
&nbsp 12%
Is the magic of Narendra Modi fading now?
Yes
&nbsp 69%
No
&nbsp 21%
Cannot say
&nbsp 9%
Will Mandatory Death penalty for raping minors stop rapes in India? / क्या नाबालिगों के साथ बलात्कार के लिए अनिवार्य मृत्युदंड भारत में बलात्कार रोकेंगे?
Yes / हाँ
&nbsp 95%
No / नहीं
&nbsp 5%
Do you think it's possible to stay friends after breaking up?
Yes
&nbsp 86%
No
&nbsp 14%
Do we Indians really need to stop buying Chinese products?
Yes
&nbsp 84%
No
&nbsp 12%
Cannot say
&nbsp 4%
Men And Women, Answer: Do Women Actually Need A 'Period Leave'? ( क्या महिलाओं को वास्तव में 'मासिक धर्म छुट्टी' की आवश्यकता है? )
Yes / हाँ
&nbsp 74%
No / नहीं
&nbsp 16%
Cannot comment / टिप्पणी नहीं कर सकते
&nbsp 11%