Weekend Getaway: Best Hotel & Resort Deals In India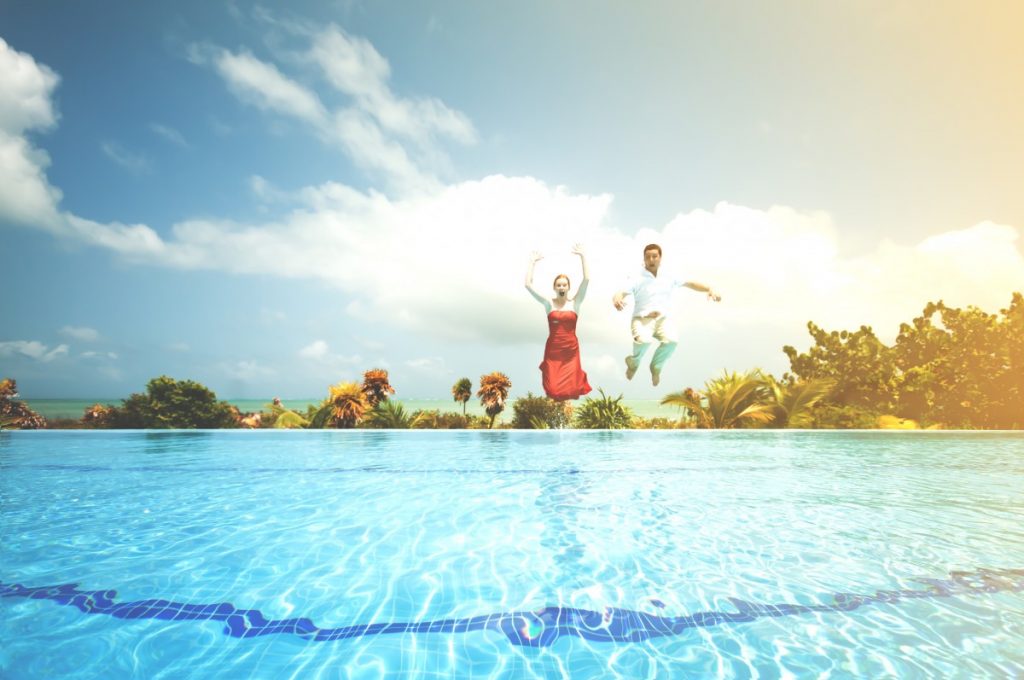 Need a little break from busy life? How about a small trip over the weekend?
As the circumstances are slowly getting travel-friendly, you can finally plan that pending outing.
Take your family out for a couple of days and have a relaxing time together. A two-day stay at a resort would be enough to get the feel of a trip.
So, start searching where you'd like to go. Currently, Goibibo is offering discounted deals on hotel bookings and travel as always. You'll find plenty of resorts nearby.
And the good news is, it's possible to fit the entire weekend accommodation under 5k INR using Goibibo hotel coupons. So get your credit card and plan your weekend.
To help you shortlist places, here are some wonderful resorts –
1. Phoenix Park Inn by Radisson
Phoenix Park Inn is a wonderful resort in Candolim, Goa.
It looks no less than a palace from outside and inside as well. There is an outdoor pool, outdoor lunch/breakfast areas, a spa, and a large lobby to hang out.
You can book a premium room or a deluxe room depending on the number of people. The price range is around 2.5k to 5.5k per night which includes free breakfast.
Goibibo might already have a discounted offer, but you can always SAVE some more money using the Goibibo hotel discount code.
Luckily, the resort is closer to Candolim beach, so your evening would be sorted.
2. Vibhati Resort: Wooden Villa and Cottages
Located in Lonavala, the Vibhati resort gives you a sense of countryside life.
The villa and cottages are gorgeous, with tile-roof. It's surrounded by small hills and scenery to refresh your mind.
You can either book a small cottage for 4 adults or an entire wooden villa for 20 people.
The price for a cottage is around 5k/night. The wooden villa for 17k/night would be perfect for family outings.
You might also be able to get the best deal on Villa with Goibibo offers on hotels. Checkout if your credit card has any additional discount.
3. Clarks Exotica Resort & Spa
Bangalore has this beautiful resort near Sadahalli Post.
It's almost like a small society with a garden around it. There are regular rooms and large suites available to book.
The balcony has enough space to play some board games with your friends. You'll enjoy your evening at an outdoor pool.
With a room booking, you get free breakfast and the dining area has delicious meal options.
Perfect for a weekend with friends and family.
4. Sathyam Grand Resorts Sriperumbudur
Sathyam Grand Resort is a simple and wonderful place in Chennai near the Chennai-Bangalore highway.
It has an outdoor pool and lunch area, a gym, a playroom, and comfortable rooms. The place is wallet-friendly.
You get rooms for 2.4k to 2.8k per night. And if you try the latest Goibibo hotel offers, you can certainly earn a handsome CASHBACK.
5. Goldenfern Resort Shimla
Golden Fern Resort in Tara Devi District, Shimla, could be your next weekend destination. Shimla must already be on your travel checklist.
Surrounded by the beauty of mountains, it's a perfect place to visit with your family. Depending on the type of room you choose, breakfast and dinner could be free.
A large window facing a serene scenery is soothing. The prices of rooms are between 4k to 8k per night.
Final Words
When booking a hotel or a resort, always see if you can get the best deal on the price.
Online coupon sites like GreatBuyz have a wide collection of promo codes for you. You can SAVE a lot on your next trip, both on accommodation and travel.
Besides, every hotel and resort is encouraging social distancing and hygiene protocols these days. So, you can certainly spend a weekend at a nice calming resort without any worry.
Image Reference:- https://pxhere.com/en/photo/995117
Image attribution CC0 Public Domain