You can run, you can hide, but you can't escape the media. This is exactly what happened with Varun Dhawan and Natasha Dalal. Earlier, they both were in news for their extremely secretive love life but later Varun Dhawan came clean on his relationship with Natasha Dalal. Both were snapped together on various events, restaurants and many more places.
Recently, there were rumors that Varun Dhawan's girlfriend Natasha Dalal got insecure from his female co-stars and why wouldn't she be when she knew her man enjoys huge female fan following whether it's from around the world, Bollywood industry or from public! Varun had been linked to his female co-stars on and off whether it's his growing closeness with Humpty Sharma ki Dulhaniya / Badrinath ki Dulhaniya actress Alia Bhatt or his chemistry with Parineeti Chopra on the sets of Dhishoom or with Katrina Kaif on THE DREAM TEAM TOUR. Natasha didn't seem to take it well and flied off to the States which Varun didn't like at all.
According to sources, Natasha is not all comfy with Varun working and going all over Alia Bhatt as witnessed in Koffee with Karan where he admits his possessiveness for Alia which started on the sets of Student of the Year when they both were still dating. They both being from different domains of their work tried to cope up with this issue but failed and DECIDED TO PART THEIR WAYS.YEP! YOU ALL HEARD RIGHT…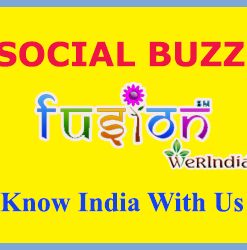 Varun Dhawan and Natasha Dalal BREAKs UP! Ladies… VARUN DHAWAN GOES ALL SINGLE AGAIN!!!!
Their mutual friend confirms this break up 'It was a mutual decision.
They have decided to remain friends and see how it goes.'
Before you share this content, you might know that it is a FAKE NEWS and today is 1st of April…That's not fake!