Popular comedians Kapil Sharma and Sunil Grover's spat has taken over the internet for the past couple of days. After all, when country's two popular comedians get upset with each other everyone wants to know what's wrong!
The recent brawl between Kapil Sharma and Sunil Grover on a flight while returning from Australia has given birth to the biggest controversies of the year. The much talked spat took a new turn when reports started doing the rounds that Sunil is planning to boycott and quit The Kapil Sharma Show. Though this is not the first time that Kapil Sharma and Sunil Grover had a tiff. Back in 2013 Sunil Grover started his own show and Kapil's show TRP fell, which began to be seen as an outcome of Sunil's exit while Sunil's show reached on the verge of closure. The tweets exchanged between the two have left many curious. Kapil Sharma even issued the apology to which Sunil Grover not wanting to back down made it clear in his own way.
According to sources, even Kapil Sharma's mother made an effort for their patch up. Navjot Singh Sidhu on this "It's my duty to bring Kapil Sharma and Sunil Grover together." Moreover, channel also feared a huge loss and contacted both comedians for patch up.
Despite differences in past, both comedians have perhaps realized that the success of their show is possible if only when they work together as a team. So now both have decided to come together as a team leaving their issues behind.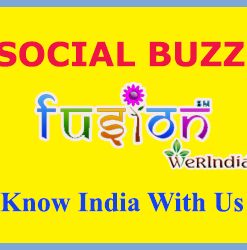 GOOD NEWS! You will be able to see Sunil Grover playing Dr. Mashoor Gulati and Rinku Bhabhi but I wish this good news could last longer….
.
Just to remind you all happy 1st April!
As Kapil Sharma would say mujhe apka ye mazzak bilkul pasand nhi aya… aatthu…!!