In the recent years people have become more aware and vocal about their preferences and opinions. The fall of BJP in the last elections of Punjab is a live example of this. Congress gained a wide majority of votes, thus making Captain Amrinder Singh as the Chief Minister of Punjab. This win might have come as a shock to Prakash Singh Badal who fought from Akali Dal. This win was however short lived.
After a sting operation had been conducted which revealed the shameless weapon and drug supply by Capt. Amrinder Singh throughout Punjab, there was a pubic uproar. Initially he retaliated but eventually he had to give in. He submitted his resignation this morning. Captain Amrinder Singh gave his position to the ex-cricketer and extremely popular Navjot Singh Sidhu.
Navjot Singh Sidhu is a relatively new member of the party. In spite of the tension in the atmosphere Navjot Singh which commenting was in his usual loud mood. He said, "Oh Guru, Captain Ji is not the culprit he is framed. I am extremely grateful to him. We will transform Punjab." He is a well known cricketer, commentator and the member of 'The Kapil Sharma Show'. Navjot is also known for his loud speech and frequent shers in the show. His popular amongst general public thought to be the reason of his selection. Meanwhile Prakash Singh Badal showed his contempt at the decision and said, ' They are the cause of downfall in Punjab. Proper proceedings should be held. Navjot Singh Sidhu is not experienced to take decisions of the state. There should be re-elections.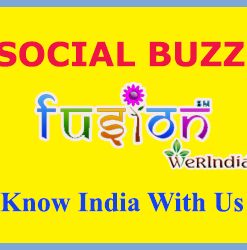 Shocked? Don't Worry.
This was just a Prank.
It was a FAKE NEWS. Happy April Fools Day, in case you forgot.