Celebration of Goddess Durga's Victory on this Navratri or Durgostav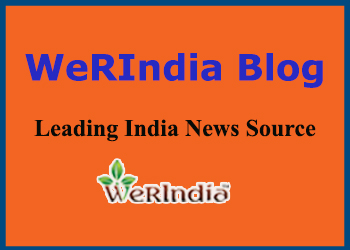 Celebration of Navratri is for Goddess Durga's Victory over Mahishasura . Mahishasura got a boon from lord Bhrama to " become immortal"  after pleasing lord Bharama with his prayers so that no men and god can kill him and  he become immortal. He said himself in case death approach me that should only through a women  because he thought women are weak  and powerless . How can a women defeat all powerful Mahisha?
A very powerful band of lightening emerged from the mouth of Lord Bhrama, Lord Vishnu and Lord Shiva which given a young and beautiful female virgin with ten hands appeared. This Shakti coalesced to form the goddess Durga. Riding on the Lion who assisted her, Durga came out to fought with Mahishasura.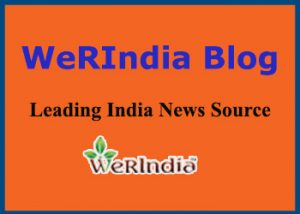 The battle continue for nine days and nine nights and at the tenth day of ashven Shukla paksha Mahishasura was defeated and killed by Durga. Hence Dasha-hara is also known as Navratri or Durgostav and is a celebration of Durga's victory.
Navaratri is a festival represents the Hindu deity MAA Durga. The word Navaratri means 'nine nights' in ' संस्कृत ', nava meaning nine and ratri meaning nights and along with that it brings all the flavours of food specially meant for Navratri. The special food is prepared at this auspicious and religious days of Navratri across India. Navratri is celebrated twice a year in India during spring (vasant), and once during fall (sharadiya).
The nine Navratri colors for 2016 are:
Pratipada – October 1, 2016 (Saturday) – Grey
Pratipada – October 2, 2016 (Sunday) – Orange
Dwitiya – October 3, 2016 (Monday) – White
Tritiya – October 4, 2016 (Tuesday) – Red
Chaturthi – October 5, 2016 (Wednesday) – Blue (Navy Blue)
Panchami – October 6, 2016 (Thursday) – Yellow
Sashti – October 7, 2016 (Friday) – Green
Saptami – October 8, 2016 (Saturday) – Peacock Green
Ashtami – October 9, 2016 (Sunday) – Purple
Navami – October 10, 2016 (Monday) – Sky Blue
Dasami – October 11, 2015 (Tuesday) – Pink
This is also very important as these are those peak time when people are more vulnerable towards diseases so diet is very important aspect we should keep in mind. The right diet is very important for precautions. So the ancient Indians ushered in the new seasons with a diet that would help them cope with the change. Take the traditional flours and grains that are a part of the Navratri diet–buckwheat (kuttu) flour, water chestnut (singhara) flour, amaranth (rajgira) flour, and millet (saame) flour. Did you know that these are all gluten-free, and recommended as healthier alternatives to wheat flour all over the world?
Rock salt, or sendha namak, which is the only salt one can use during Navratri, is good for your blood pressure and helps absorb minerals better than common salt. In fact, you'll find that all the food items that make the body feel heavier, bloated, or induce acidity, are in the list of tamasic food: Onions, garlic, lentils and legumes, asafoetida (hing), mustard (sarson), fenugreek (methi), garam masala, alcohol, meat, poultry (chicken and eggs), coffee, and sunflower oil.
Beverages For Navratri Vrat or Upvas:
All fruits can be eaten during Navratri fasting so you can make fruit salad, chaats, juices, or milkshakes. Remember to use sendha namak or Rock salt. All milk products are also allowed during Navratri fasting.
Sweet Lassi
Dry Fruits Milkshake
Banana Milkshake
Sweet Lime Juice
Watermelon Juice
Muskmelon Juice
Mango Almond Smoothie
Shikanji – Indian Lemonade
Mint Juice
Desserts For Navratri Festival:
Sabudana Laddoo
Sabudana Kheer
Makhane ki Kheer
Papaya Halwa
Sweet Potato Halwa
Carrot Payasam
Apple Halwa
Lauki ka Halwa
Coconut Laddoo
Pumpkin Halwa
Vrat Ka Halwa
Dry Fruits Laddoo
Accompaniments For Navratri Fasting or Vrat:
Snack Items For Navratri Fasting or Vrat:
Sabudana Pakoda
Sabudana Vada
Roasted Makhane
Banana Chips
Sukhi Arbi
Arbi Tikki
Arbi Cutlet
Fruit Chaat
Fruit Salad
Aloo Chaat
Potato Finger Chips
Farali Pattice
Aloo Tuk
Sun Dried Potato Chips
Sabudana Bhel
Palak Pakodas
Vrat Ke Pakode or Kuttu Pakoda
Sama Ke Chawal Ki Idli or Vrat Ki Idli
North Indian Navratri Vrat or Fast Items [Main Course Items]:
Sabudana Thalipeeth
Vrat Wale Aloo
Singhare Ki Poori
Aloo Paneer Kofta
Dahi Aloo
Dahi Arbi
Sabudana Khichdi
Arbi Masala
Kaddu Ki Sabji
Jeera Aloo
Samvat Pulao
Vrat Ke Uttapam
Kuttu Ka Parantha
Rajgira Ki Poori
Khatta Meetha Kaddu
Aloo Tamatar Sabzi
South Indian Navratri Vrat or Fast Items [Main Course Items]:
Below are some recipes that are made during Navratri festival in South India. All the recipes are without onion and garlic. But people who want to keep fast as done in North India should not make these below mentioned recipes as they are not fasting recipes.
Medu Vada
Rice Payasam
Carrot Payasam
Lemon Rice
Besan Ladoo
Vermicelli Kheer
Udipi Sambar
Drumstick Rasam
Idli Recipe
Coconut Chutney
Sundal Recipes:
Sundals are legume or lentil preparations made during Ganesha Chaturthi or the nine days of the Navratri Festival in South India. They can be made from different legumes or lentils like black eyed peas, sweet corn, moong beans, bengal gram, peanuts. More or less the method to prepare sundal is same with minor variations here and there.
Kala Chana Sundal
White Chickpeas Sundal
Rajma Sundal
Green Peas Sundal
Foods To Be Avoided For Navratri Fasting or Vrat:
Onion & garlic are strictly avoided. If you find any recipe in a food blog which has onion and garlic, then try skip adding the. So, most vrat recipes make use of curd and ginger.
No lentils and legumes.
Common Salt is not used and instead rock salt or sendha namak also called as 'Upvaas ka Namak' is used.
Turmeric [haldi], asafoetida [hing], mustard [sarson or rai], fenugreek seeds [methi dana], garam masala and non-vegetarian food is strictly NO during this holy period.
Alcohol and non-vegetarian food is strictly NO during this holy period.
Flours and Grains Not Allowed For Navratri Fasting or Vrat
Rice and rice flour
Wheat flour or atta
Maida [all purpose flour]
Sooji [rava or semolina]
Besan [chickpea flour or gram flour]
NOTE: If you want to make roti, poori or paratha for fasting then use above mentioned singhare ka atta, kuttu ka atta, and rajgira ka atta. For making rice based dishes, kindly use sama ke chawal.
May the tripumph over evil in our life on this Durgostav.
Happy Durga Puja.