#WeLoveIndia #IndependenceDay #RakhiRecipe #WeRIndia
The contest – Independence Day/ Raksha Bandhan is now closed. We received an awesome response with over 25 participants in the contest. All the ensembles chosen were simply fantastic. But since we have to choose only 2 winners, here they are:
.
1st WINNER: Jyoti Julka
Recipe: Rich Coconut Creme Delight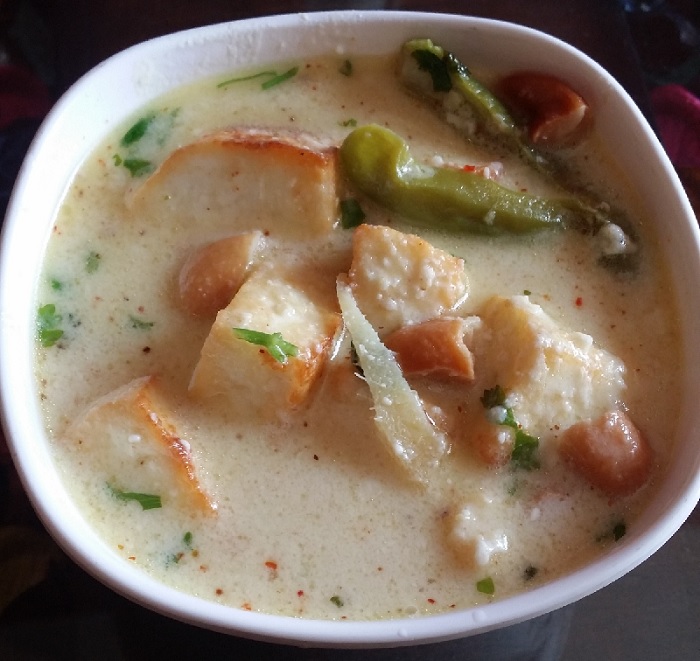 #RakhiRecipe – Rich Coconut Creme Delight: This is my personal creation. You can call it soup, puree, gravy but for me it is power packed bowl full of health and taste with the richness of coconut and power of paneer and nuts.
Ingredients:
Coconut milk, Amul creme, Paneer – 10 small cubes, Ginger paste, 1 spoon Ginger julienne, Salt, Pepper, Fried Cashews, Whole green chillies, Cashews soaked in 1/2 cup of Milk overnight.
Method:- Fry cashews and paneer separately (keep a side). Take a pan, add little olive oil and put ginger paste in it. Cook well. Now add coconut milk and bring it to a boil. Add amul creme and boil it again. Now cook till it gets thick. Now blend milk soaked Cashews and pour the mixture into the pan. Keep cooking the mixture. Add salt and pepper. Slowly blend everything with hand blender at very low speed. When it gets thick, add fried paneer cubes and cashews and ginger Julianne. Adjust the thickness with the help of water, whole green chillies (if u like spicy). Garnish with coriander & serve hot.
.
2nd WINNER: Shikha Poddar
Recipe: Oat Kheer Recipe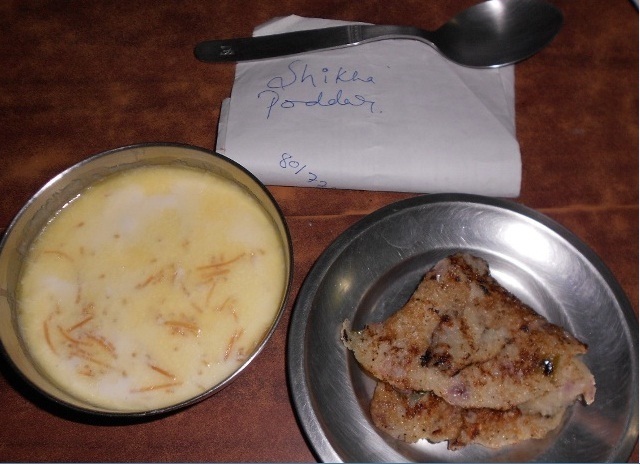 #RakhiRecipe – Oats Kheer:
Ingredients: 1/4th cup long grain rice & Oats (washed and drained), 4-5 cups milk, 2-3 cardamom seeds (crushed), 2 tbsp almonds (blanched silvered), a pinch of saffron threads soaked in a little hot milk, 1 tbsp skinned pistachio nuts (chopped), 1 tbsp raisins (optional), 2-3 tbsp sugar or as desired
How to make kheer: Put the rice,oats,milk and cardamom in a pan, bring to boil and simmer gently until the rice is soft and the grains are starting to break up. Add Oats,almonds, pistachio, saffron and raisins and simmer for 3-4 minutes. Add the sugar and stir until completely dissolved. Remove the rice kheer from heat and serve either warm or chilled.
Try these delicious recipes at home & enjoy!!