Our fathers have given us a lot of advice over the years: Wear a helmet; get good grades; don't drive too fast; get a good job etc etc. So this time, we ran 'Werindia Selfie Contest' to say thanks to our fathers.
We all love our Dads, so we asked WerIndians to show their love by participating in our "Dad & Me Selfie" contest by submitting their photo (old or new) with their fathers and get a chance to win great prizes.
#HappyFathersDay #FathersDay #FathersDay2018 #FathersDayContest #WeRIndiaSelfieContest

Our Selfie Contest for "Father's Day 2018" is now closed. We have received an overwhelming response of our participants in the contest. All the entries were simply fantastic, where users got a chance to show the kind of bond they share with their father through a selfie.
HERE ARE THE WINNERS:
#HappyFathersDay #FathersDay #FathersDayContest
My father (not on Facebook) is very hard working. He is very calm person and soft at heart. He never hurts anyone and helps all. He says there's nothing like failures in life. They are just stepping stones to success. He has always motivated me to do the best and leave worrying. If we have given best efforts then success will come easily.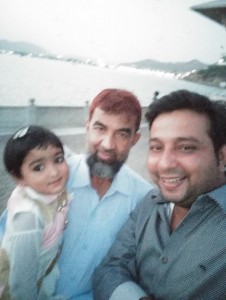 Unforgettable Memory:
My dad is cool dad because he sacrificed so much for us and below is a small incident..
I was in school and I asked my father to come to pick me from school. He said he would try but couldn't promise as he was busy at work that day. Though he said so I felt he was sorry from within and so I said that it's ok if you don't come. He said ok and left. Such a short answer left me with no hopes of his coming. When I came out of my class after last period I saw him waiting for me on the gate. I was overjoyed. I asked him how did he make to come to pick me when he was so busy. He said, "I told my boss that I want leave for two hours. He agreed on condition that I would work for 4 more hours after working hours and finish off the work. He instantly agreed. I was so touched. Just to make a small wish to mi e come true he would be working two hours extra and that too after working hours. Although he works hard all days he didn't mind to work more extra just to fulfil my little wish
My Feelings for you Dad:
Dear Dad on this day I want to tell you how much I love you. I have seen you sacrificing your whole life for me. You gave me whole of your bread to me and remained hungry. You have been strong pillar to whole family and gave relaxing shoulder to me when I was in distress. You loved? me unconditionally and always told me to do acts which being respect to me and family. Your values are my real wealth. Whenever I am in big trouble I take your example as an inspiration and fight boldly. I saw you fighting your health problems like a warrior. I wish you live long. I want to tell you that you have been my strength and biggest supporter. At times you became my mentor and I learnt so much from you. Love you to the core.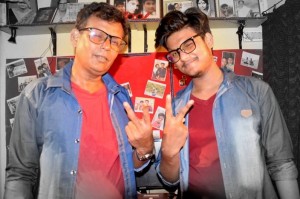 My father didn't tell me how to live; he lived, and let me watch him do it.
#WeRIndiaSelfieContest
Thank u Werindia
 team for this adorable contest..
.
.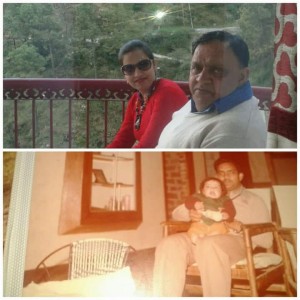 Caption :- Hundreds of stars in the pretty sky,
Hundreds of shells on the shore together,
Hundreds of birds that go singing by,
Hundreds of lambs in the sunny weather.
Hundreds of dewdrops to greet the dawn,
Hundreds of bees in the purple clover,
Hundreds of butterflies on the lawn,
But only one father the world wide over.
My father Vijay has a tremendous personality. the way he handles situations with peaceful efforts is remarkable. I try to imitate him in way of spending life but rarely have been successful, though. I am grateful to have such a father who taught me manners and the way to effusively deal with this critical world.
Moreover, he has a graceful personality with resplendent features. he has amiable nature and is gregarious . I am conceited to have such father who has adjusted himself in every rise and fall of life and has compromised to give his children a standardized living style.
I am greatly fond of his integrity, veracity and candour. He has always told me to be loyal to yourself and things would turn your way. Today, whatever I am is just because of my lovely father. He has been my support through all thick and thins in life and a push factor to make me whatever I am. He has given me immense strength all the time. How much ever I gain ground, the reward will always go to him. For me, my father is my talisman, because whatever good happens to me is just due to him
The gleam in his eyes after seeing me being successful is worth anything. You can never find such a sincere person in your life who is basically your true friend. He cherished and nurtured you into a well grown up. He always has encouraged me to continue my desired career and never got aggressive if I scored less marks, instead, boosted up my spirit My father has been always there when I need a anyone the most. He has been my guardian and my caretaker. He has tried to keep his family united and avoided being hostile to anyone. He never discriminated between his children. My father was the one who never slept at night knowing his daughter was in pain. He taught me how to talk, how to walk and how to carry on with life. He was the only one who brought me up, told me the difference between good and bad and the fact of facing bitter realities of life. So my dad is my greatestest source of inspiration.
I want to always be my dad's daughter………Love u forever….
.
CONGRATULATIONS TO ALL THE WINNERS!!
.