2017 Father's Day Celebration with WeRIndia – Contest Winners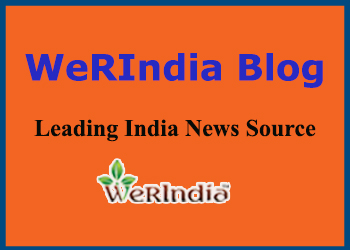 Our fathers have given us a lot of advice over the years: Wear a helmet; get good grades; don't drive too fast; get a good job etc etc. So this time, we ran 'FathersDayContest' to say thanks to our fathers. We asked WerIndians to share the unforgettable tips & life lessons which they've got from their fathers.
#HappyFathersDay #FathersDay #FathersDay2017 #FathersDayContest #Contest #WeRIndia
Our contest – "Father's Day" is now closed. We have received an overwhelming response of our participants in the contest. All the entries were simply fantastic, where users got a chance to show the kind of bond they share with their father.
.
.
.
#FathersDayContest
My father's best advice to me – Work with honesty
My dad strongly belive that we can do any impossible work easily if we work with honesty..
Many problem come when u work with honesty but u have to ignore them all and stick to ur decision till end..

Werindia.in 
.
./
./
Special Mention To The Following Participants:
1. Jameel Khan
My father (not on Facebook) is very hard working. He is very calm person and soft at heart. He never hurts anyone and helps all. He says there's nothing like failures in life. They are just stepping stones to success. He has always motivated me to do the best and leave worrying. If we have given best efforts then success will come easily.
Unforgetable Memory:

I was in school and I asked my father to come to pick me from school. He said he would try but couldn't promise as he was busy at work that day. Though he said so I felt he was sorry from within and so I said that it's ok if you don't come. He said ok and left. Such a short answer left me with no hopes of his coming. When I came out of my class after last period I saw him waiting for me on the gate. I was overjoyed. I asked him how did he make to come to pick me when he was so busy. He said, "I told my boss that I want leave for two hours. He agreed on condition that I would work for 4 more hours after working hours and finish off the work. He instantly agreed. I was so touched. Just to make a small wish to mi e come true he would be working two hours extra and that too after working hours. Although he works hard all days he didn't mind to work more extra just to fulfil my little wish
My Feelings for you Dad:
Dear Dad on this day I want to tell you how much I love you. I have seen you sacrificing your whole life for me. You gave me whole of your bread to me and remained hungry. You have been strong pillar to whole family and gave relaxing shoulder to me when I was in distress. You loved​ me unconditionally and always told me to do acts which being respect to me and family. Your values are my real wealth. Whenever I am in big trouble I take your example as an inspiration and fight boldly. I saw you fighting your health problems like a warrior. I wish you live long. I want to tell you that you have been my strength and biggest supporter. At times you became my mentor and I learnt so much from you. Love you to the core #HappyFathersDay #FathersDay #fathersday2017 #Contest #WeRIndia
.
2. Mansi Gupta
#HappyFathersDay #FathersDay #fathersday2017#FathersDayContest #Contest #WeRIndia
My Dad #AnilKumar is a Super Dad because Today "I am what I am because of my adorable daddy. My Daddy has guided me at every step of my life. My Dad's best advice to me… "Many drops make a bucket, many buckets make a pond, and many ponds make a lake". When I was in Primary school , my Daddy told me not to be little a humble One Rupee coin and I could start saving with as little as One Rupee daily. And I remembered that by the end of my first school term, I had saved enough to buy a beautiful Pen for my Daddy for his coming Birthday. Today, I'm proud to say that my wealth in life is not measured in terms of financial figures and material assets, but by my Dad's instilling in me good values, such as the importance of thrift, that will always equip me well in my life. His guidance always help in my life. It helps me whenever I need courage and to this day, I always recall those moments when this advice were given. It has literally changed my whole mindset.What a great confidence boosting advice that I'm going to keep in mind for a lifetime and I will also give the same advice to my children. I am truly thankful to you daddy for such wonderful advices…… Love you dad!
.
My DAD is for me- #FATHER
#F –
 FANTASTIC – HE MAKES LIFE GO FANTASTIC IN EVERY SITUATION #MyDadFantastic
#A–
 ADVENTUROUS- HE MOTIVATES TO LIVE LIFE IN AN ADVENTUROUS WAY #MyDadAdventerous
#T–
 TEACHER- HIS TEACHING MADE ME CAPABLE TO EXPRESS MY FEELINGS #MyDadMyTeacher
#H–
 HERO AND HELPFUL- MY DAD IS HIMSELF AN HELPFUL HERO ALWAYS KEEN TO HELP NOT ONLY ME BUT EVERYONE #MyDadMyHero
#E–
 ENTREPETEUR- HIS WORDS,HIS WAY OF THINKING,HIS WAY OF HANDLING SITUATION MAKES HIM AN ENTREPETEUR#MyDadMyEnterepeteur
#R–
 ROLE MODEL- MY ROLE MODEL IS MY DAD DUE TO FOLLOWING REASONS- #MyRoleModel
You have promised countless times that you love me. You have promised countless times that you will never leave me. You even went so far as to show me how much you love me by sending your only Son. Can I ask for anything else? Of course I can, and I always do. As any good father would do, you do what you feel is right in whether or not I should get what I ask for. I hope one day to be even half or even a quarter of the Father you've been to me. I hope that when my kids need something, I'm there for them as you have been for me. I hope that when my kids have questions, that I'm there for them as you have been for me.
I hope that when they are going through good times or bad that I'm there for them, just as you have always been there for me. So I end this letter by thanking you for being my Father and by writing that I have been VERY blessed by being one of your children! Furthermore, I want to thank for your undivided attention for me by treating me as your only child when I'm talking, even though you have countless children.
 Love you papa….
Few lines for my dearest dad.. From a man who loved watching the news in the morning, to the man who now wants to rock me back to sleep. From the man who loved playing cricket with his friends; to the man who now wants to know all about my Toys, From the man who loved experimenting with international cuisines, to the man who now wants to share dal-rice with me. From the man who loved partying in the pubs and night clubs; to the man who now wants to run around in the gardens and beaches. From the man who loved everything white and pristine; to the man who now wants to add the rainbow colors to my life. From a Man who was a Man; to the Man who now is my Dad! You are my hero, my love, my life. I Love You PAPA!
.
CONGRATULATIONS TO ALL THE WINNERS!!
.