Vineeta Singh: a powerful woman entrepreneur who once rejected 1 crore job package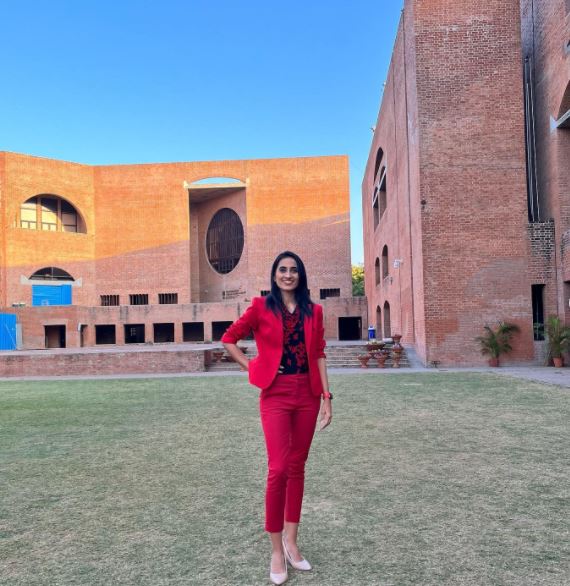 After becoming a prominent name in the beauty and personal care industry, Vineeta Singh was also lauded as one of the best Shark Tank India Judges. She is a vibrant personality and one of the leading female entrepreneurs in India. Known for her business Sugar Cosmetics, Vineeta funded some very interesting start-ups during the show. Here are some interesting details about Vineeta Singh.
Personal Life
Vineeta Singh was born in New Delhi, India, and completed her schooling there itself. She pursued her Engineering degree from the Indian Institute of Technology Madras and then an MBA degree from the Indian Institute of Management Ahmedabad. She is a fitness enthusiast and loves cycling, swimming, and traveling a lot.
Vineeta is married to Kaushik Mukherjee and has two sons.
Career
Vineeta worked as a summer student in Deutsche Bank, London, and New York. After completing her postgraduate degree, Vineeta was offered a job at a worldwide investment company with a package of INR 1 crore. Vineeta however refused it as she wanted to found her HR agency.
In 2007, she took the role of Director at Quetzal Online Private Limited and worked for 5 years. Finally, she founded her own company Fab Bag in Mumbai.
In 2015, Vineeta laid the foundation of Sugar Cosmetics along with her husband.
Vineeta Singh's business: Sugar Cosmetics
Founded in 2015, Sugar Cosmetics revolutionized the Indian beauty and personal care space by offering high-quality cosmetics and personal care products at the best price. In 2021, the company had over 2500 outlets in more than 130 cities in India and the brand was adding more.
Vineeta Singh's controversies
Vineeta made huge headlines for refusing the offer of INR 1 crore placement after her postgraduate. Other than that, she has been very much dedicated to her work and never has been indulged in any sort of controversies.
Image Source – Instagram